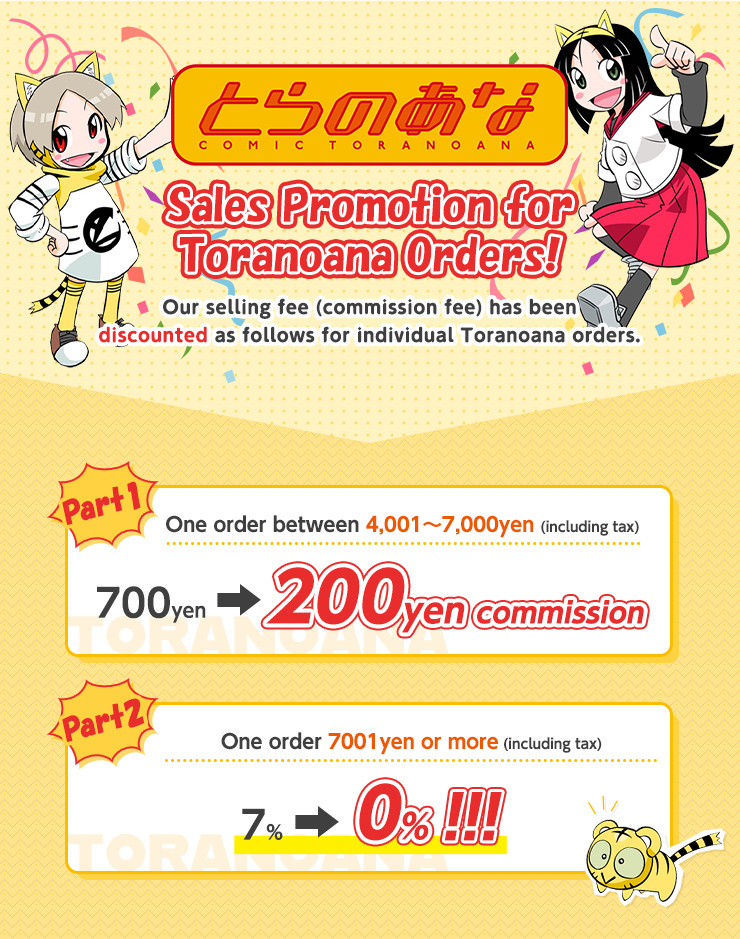 Conditions:
- Only books and doujin goods (such as doujin books, tapestries, and doujin music cds) are eligible for this discount. If a single order contains items that are not eligible for the discount, then the discount will not be applied to the order.
- For the classification of "doujin goods," we will follow Toranoana's system and count anything that is marked as "同人" (doujin).
- This promotion will run until 23:59 (JST) on January 31st 2021; however, we may end the promotion early without notice.
- We refuse to buy any items that either are or could be considered child pornography. Our staff will decide what items fall into this category, and they will complete any orders containing these items WITHOUT buying them.
All Categories